Setting up work using an Assignment Template
Last updated
Assignment templates define day-to-day work that a practice carries out as professional services offered to clients. Assignment templates are maintained in the application so that they can be used to quickly set up the work to be done for clients.
Find the Client.
The Client Page displays.
Click the Assignments tab.
Any existing assignments are listed.

Click on line above the assignments which says 'Click here to add new...'

The wizard Create Assignment for Client pops out.

Step 1 of 2:
Select the radio Add From Template.
Check the box of the

assignment

template that you want to add.
Select the Job at the top right of the screen if required.
6. Step 2 of 2:
If Job was selected on Step 1, the top grid for Job details can be filled in.
If you want to define the

Assignment Partner and Manager

at this time, find the employee by using the ellipse button at the end of the row.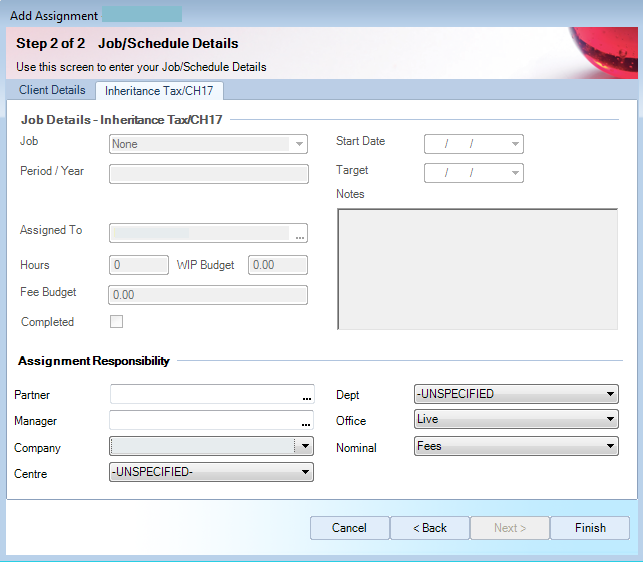 7. Click Finish.