This section provides all the resources and information you need to get started with i-Serve. i-Serve is an integral part of CCH OneClick. In order to login to access i-Serve you must have an activated CCH OneClick account. Please contact your administrator for your CCH OneClick credentials.
To launch i-Serve click on the i-Serve tile.


i-Serve provides you with a range of information that you can review and send on to your clients, where you see a specific benefit to their business.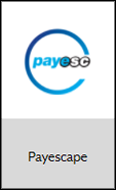 For example, click on Twinfield

See what our customers are saying, click on Testimonials to view comments.

The Toolkit provides access to a Twinfield factsheet.


The Toolkit provides access to client-facing collateral that you can amend or send straight through to selected clients.