Email Notifications
Last updated
There are two types of email notifications used in CCH Workflow:
Both email notification methods use the SMTP protocol (Simple Mail Transfer Protocol). The E-Mail address supplied is within the employee record within CCH Central. It is recommended that all active employee records are updated with their current email address.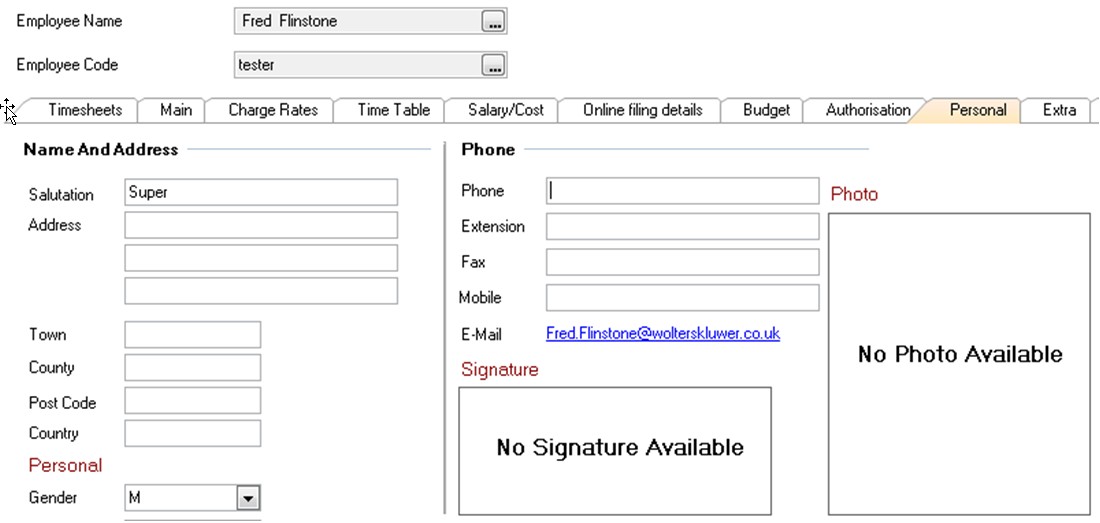 Notify User
Within each task it is possible to send a notification to an employee advising that a task assigned to them is now active. Notification is only sent once the preceding task has been completed. This is achieved by selecting Notify By Email when designing or modifying the template.
The email generated is a standard template detailing:
Workflow name
Task name
Client code and Client name
Notify Team
A partner or a manager may wish to be kept up to date on their clients work; CCH Workflow does this via the Notification functionality. An email is generated at a specified time or at particular intervals during the day, detailing the tasks which have been completed in CCH Workflow.
To use notifications it is important that the following elements are set:
Ensure all clients have a current

client partner

set
If using

Client Manager

, ensure that the '

Manager

' team responsibility is set on all clients (This can be achieved by using the

Bulk Update

facility within the

Find Clients

screen).
Ensure that the required tasks within the template have the Notify Team option ticked.
Indicate the interval for Client Partners/Managers to receive the notification.

Select

Maintenance ► Central Workflow ► Notifications

Set the

Email pattern

and

Email allocation

Select Start to apply the email notification.
Email pattern – Determines email frequency and delivery time.
Email allocation – Determines the recipient of the email notifications.
The email notification includes all tasks completed since the last notification was issued, where the Notify Team attribute is set.
Note: Currently, the notification frequency is set globally.
Example of email received:
Setting the Workflow EMailServer
To be able to use Email Notifications, SMTP details are required to be amended on the dbo.ProductConfiguration table within the Central Database. See Workflow EmailServer under Administration for guidance.